MOVELEX PLUS MASSAGE GEL 100 GM
Price:

99EGP
Ex Tax: 99EGP
Example
Returns
You can return the product within 14 days of purchase.
Returns
You can return the product within 14 days of purchase. MOVELEX PLUS MASSAGE GEL 100 GM
Description:
Movelex family provides quick & long lasting pain relief in muscle pain, joints, back & neck painSize100 gm
Active ingredient "Unique Smart combination of highly selected ingredients":
Magnesium chloride
Peppermint oil (as menthol).
Eucalyptus oil.
Camphor
Tocopherol vitamin E
Omega 3 (EPA, DHA)
Omega 6 (linoleic acid).
Why is MOVELEX PLUS GEL preferred, Because Gel form with magnesium benefits:
Muscle Relaxant effect
Keep skin hydration
Ideal massage therapy
Reduce inflammation
Reregulate nerve function, help pain relief
Fast Absorption: Movelex plus gel has a unique Fast absorption formula that allows it to work quickly & gets rid of the pain
Cooling Sensation: The tingly & cooling sensation from the Peppermint Oil relief the pain
Smoother Skin: Give softening and smoothing sensation due to the action of Omega s3,6s Vit. E & Magnesium
Fast Action: The unique combination of movelex ingredients act on muscle relaxation and deep penetration Also highly improve blood Circulation that relieve symptoms of arthritis
Long-Lasting Relief: Provide long-lasting relief by helping manage the sore muscle by relieving inflammation and swelling through Mg add benefits
Indication
Fibromylagia
Post Covid- patient muscle pain
Post Covid- vaccination muscle pain
Rapid relief all Musclo-skeletal pain
Osteoarthritis and Rheumatoid arthritis pain
Chronic neck aches and lower back pain
Application: ؛ut suitable amount of MOVELEX PLUS GEL on painful area and massage gently
Pack: Tube of 100 gm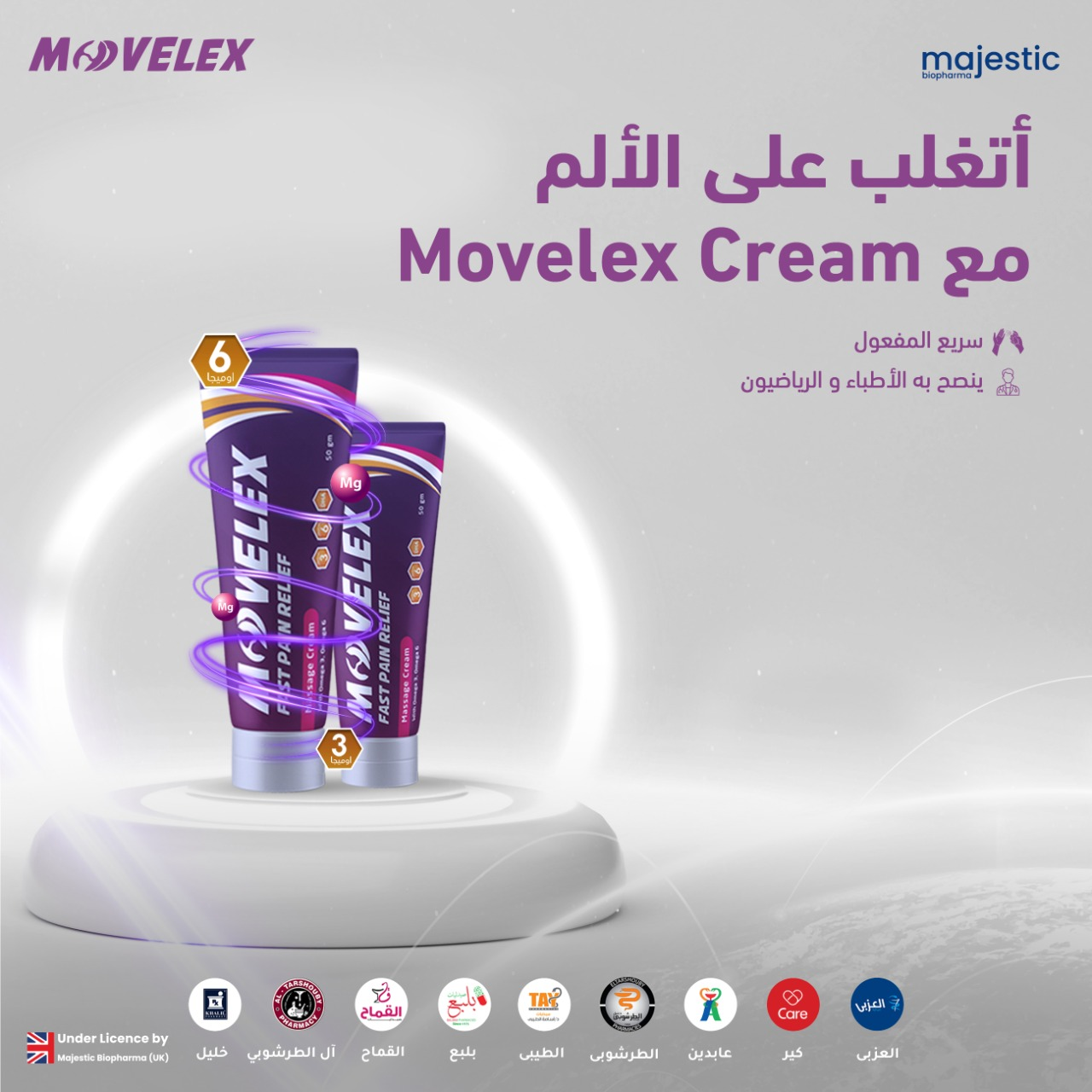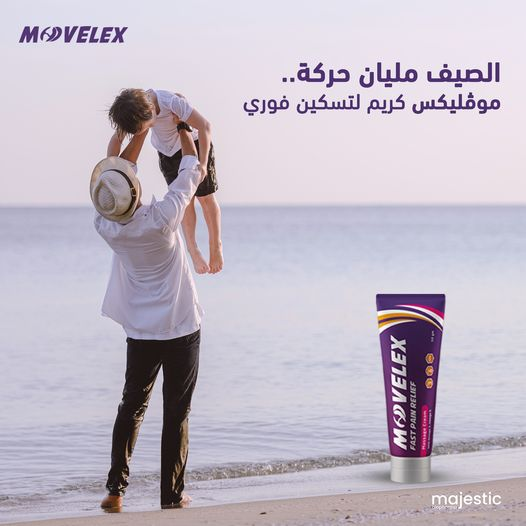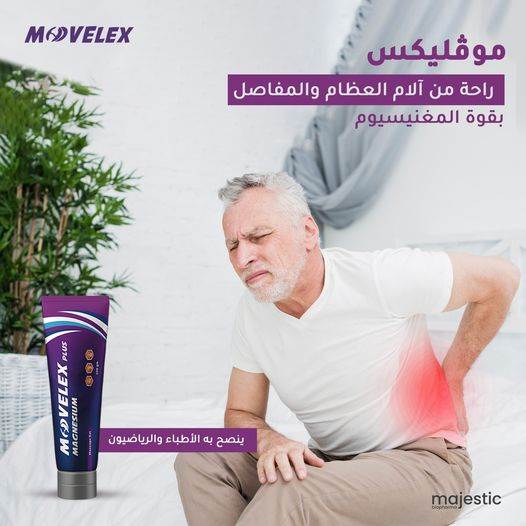 Write a review
Your Name:
Your Review:
Note: HTML is not translated!
Rating:
Bad
Good
Enter the code in the box below: