VILLA BORGHINI SA SOLUZIONE ANTIFORFORA ANTI-DANDRUFF SOLUTION 75 ML
Price:

289EGP
Ex Tax: 289EGP
Example
Returns
You can return the product within 14 days of purchase.
Returns
You can return the product within 14 days of purchase. VILLA BORGHINI SA SOLUZIONE ANTIFORFORA ANTI-DANDRUFF SOLUTION 75 ML
CURE OF DANDRUFF
seborrheic dermatitis (dandruff), itching and restoration of the hydric content of the corneum stratum of scalp
ANTI-DANDRUFF SOLUTION

The ANTI-DANDRUFF TREATMENT (VB® Anti-Dandruff Solution + VB® Shampoo), has been Tested in University Seat on subjects diagnostically suffered from Pytiriasis Capitis (seborrheic dermatitis/dandruff), of age between 15 and 50 years, detected in Laboratory by suitable Clinical Parameters.
The Final Clinical Judgement, written by the Director of the University Dermatological Clinic, based on the Medical observation and on the comparison before/after of the Analytical Instrumental Data, has underlined:
– net improvement of the pathological conditions of seborrheic dermatitis;
– reset of scalp itching;
– strong decrease of desquamation;
– increase of scalp hydration of 17,07 Corneometric Unities.
The Anti-Dandruff Solution and the Shampoo, have been subjected to the Strict Clinical-Pharmacological Tests provided by the Repeated Insult Patch Test for the Maximum Safety and, since they easily passed them, they were certified as incapable of evoking irritative or allergic reactions..
Anti-Dandruff Solution VB® is a product with Exceptional Multifunctionality because it can be combined with any Shampoo or Bathing Foam of VB® Range and it always fully shows its curative features.
USE
Shake before use
To obtain a perfect result, make a first careful hair washing and after rinsing, blot the water excess.
Shake well the Solution and with the special dropper distribute evenly the whole mono-dose of 15 ml on the scalp.
Leave in for about 6 minutes, rinse-off and make the second hair washing.
Anti-dandruff Solution is compatible with all VB range shampoos.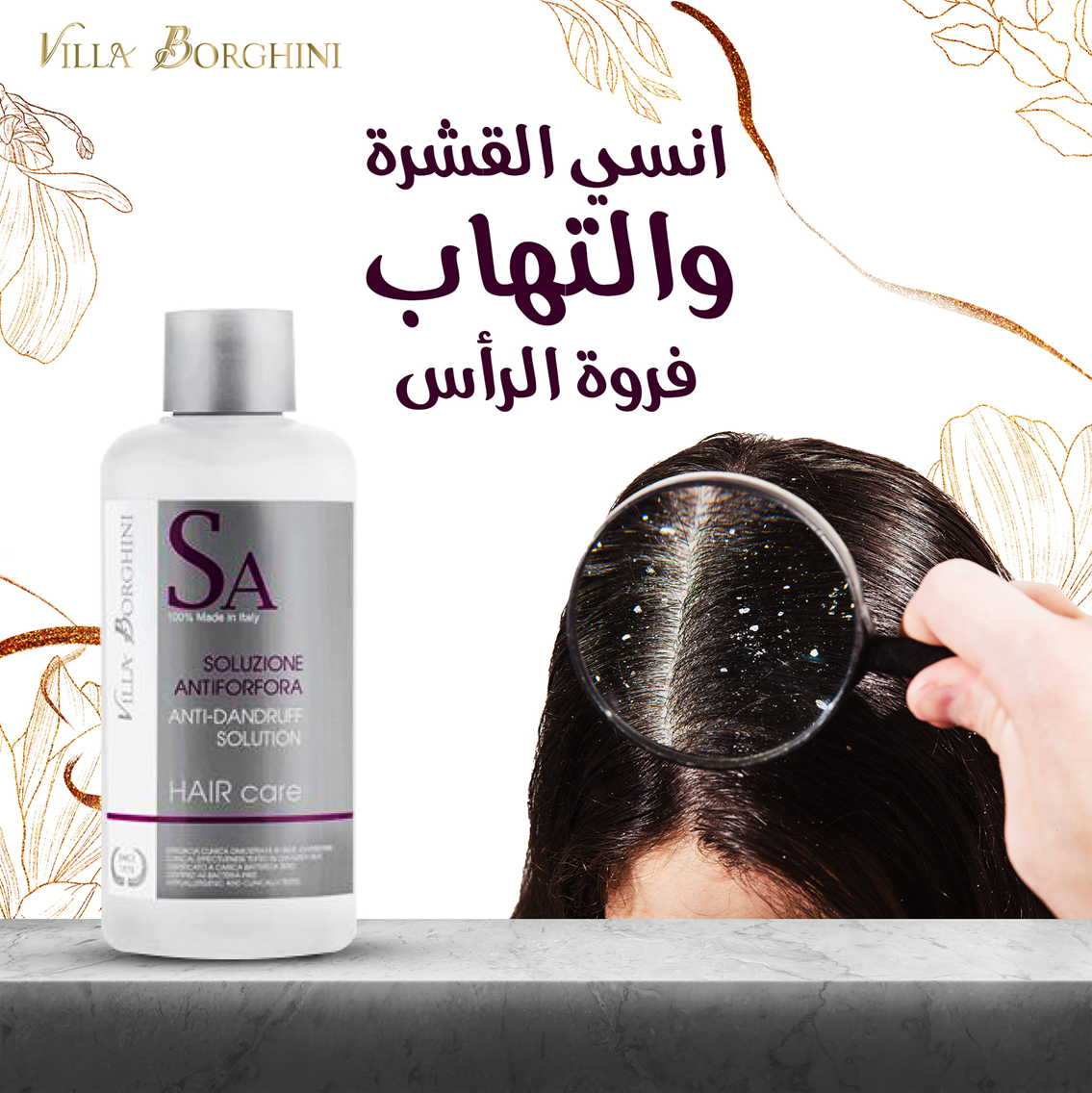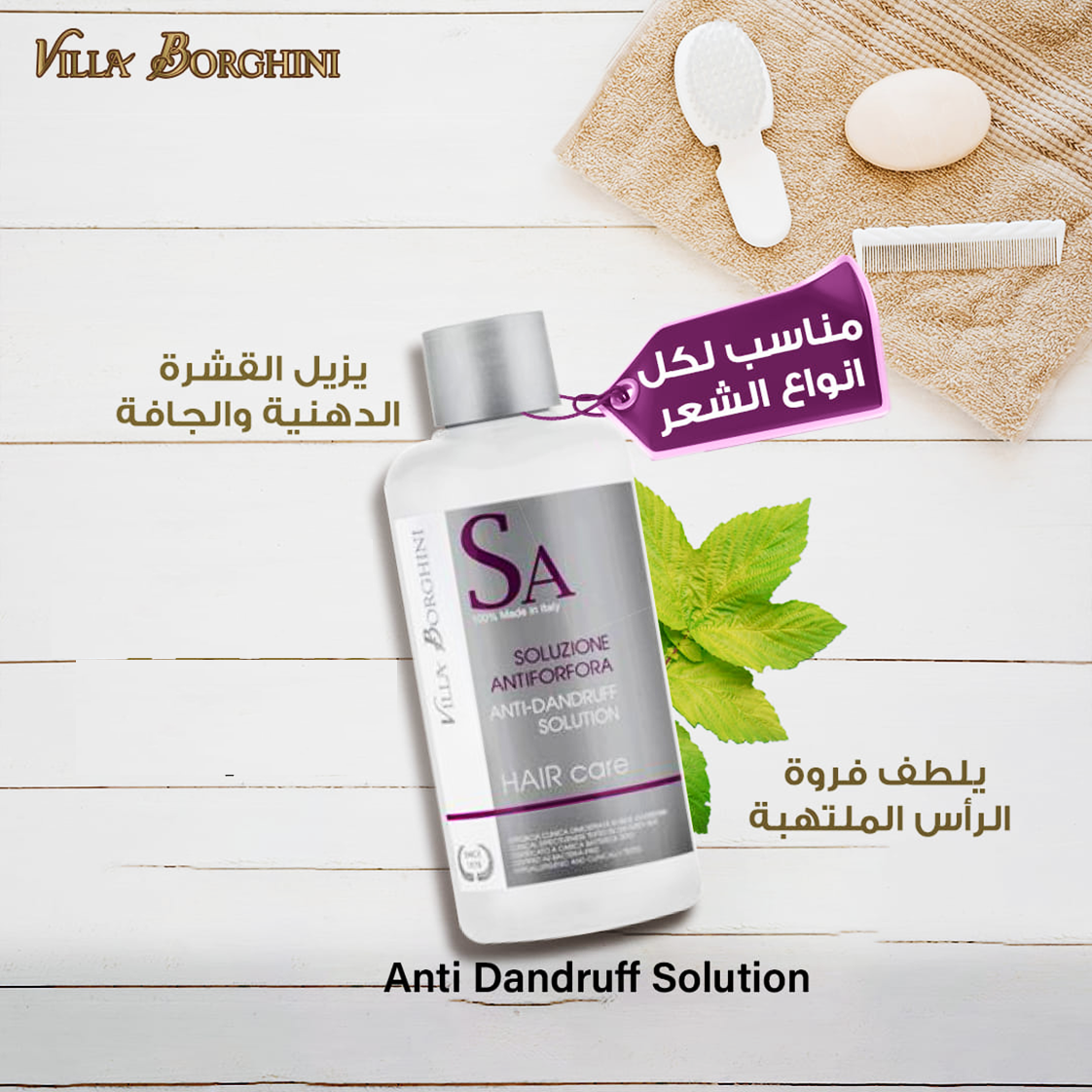 Write a review
Your Name:
Your Review:
Note: HTML is not translated!
Rating:
Bad
Good
Enter the code in the box below: