SEKEM CALM HERBS 10 FILTER BAGS
Brand:
SEKEM
Product Code:
14831
Availability:
Out Of Stock
Price:

15EGP
Ex Tax: 15EGP
Example
Returns
You can return the product within 14 days of purchase.
Returns
You can return the product within 14 days of purchase. SEKEM CALM HERBS 10 FILTER BAGS
Many people suffering from GIT disturbances, abdominal colic and indigestion
Anxiety and stress are main causes of irritable bowel syndrome.
SEKEM Calm Herbs with its antispasmodic action and carminative effects relieve all symptoms of GIT disturbances.
Ingredients
Chamomile flowers, Marjoram leaves, fennel fruits, dill fruits, anise fruits, caraway fruits, licorice roots
Indications
GIT disturbances associated with anxiety as irritable bowel syndrome.
Dyspeptic complaints (abdominal colic, distension and indigestion).
Tea preparation
Put a filter-bag of SEKEM Calm Tea in 150 ml of boiling water. Allow to steep for 3 minutes. Drink 3-5 times /day before meals.
Contraindications
not to be used during pregnancy and lactation or for infants or young children. allergy to one of the components.
Precautions | Drug interactions
Caution is advised if anti-coagulants and monoamine oxidase inhibitors (MAOIs) are used concomitantly.
Due to licorice content: should not be used frequently or for prolonged period of time, except under medical supervision, specially in cases of: hypertension, hypokalemia, arrhythmia, chronic hepatitis, liver cirrhosis, cholestasis, or severe renal insufficiency. Besides; avoid concomitant use with: contraceptives, corticosteroids, diuretics and digoxin.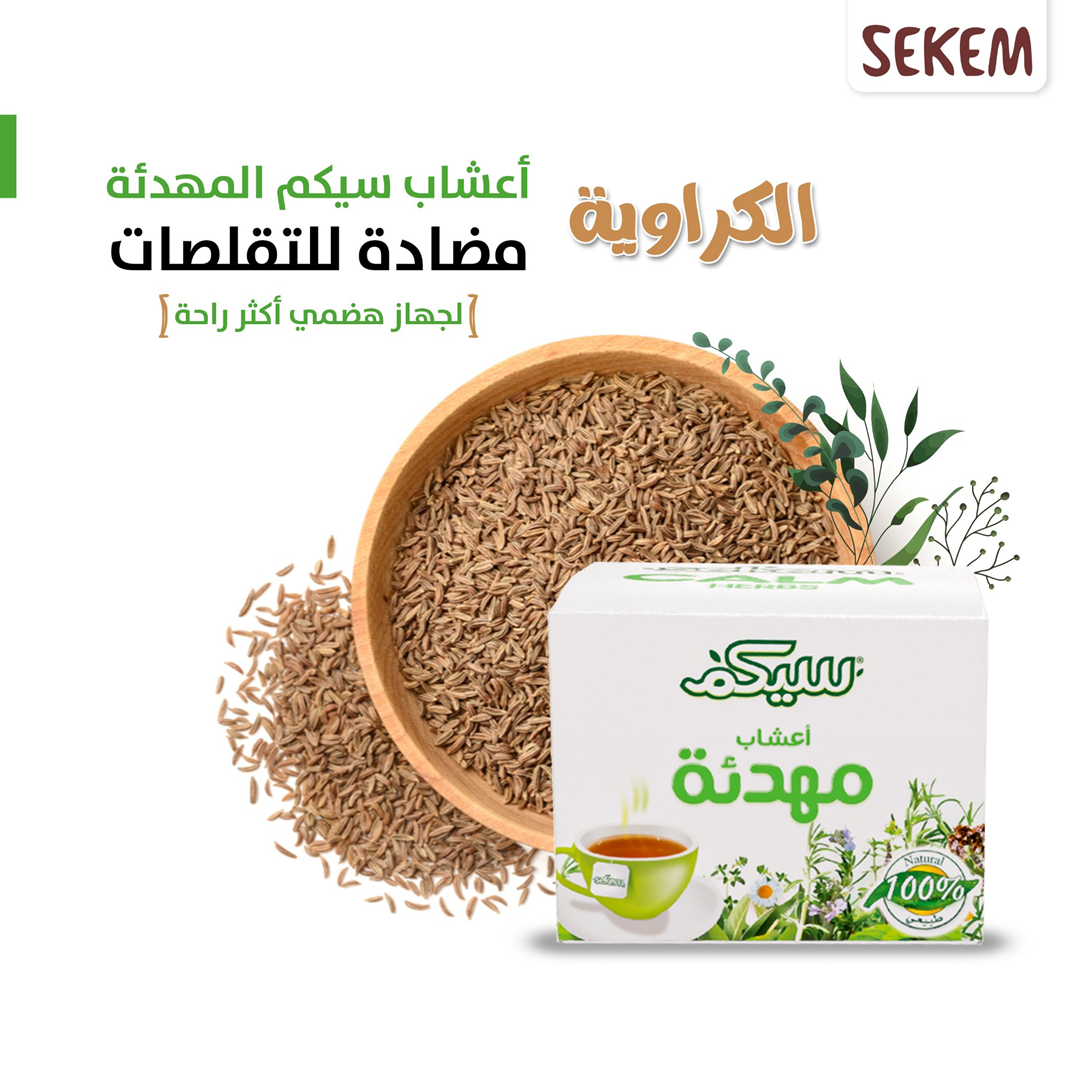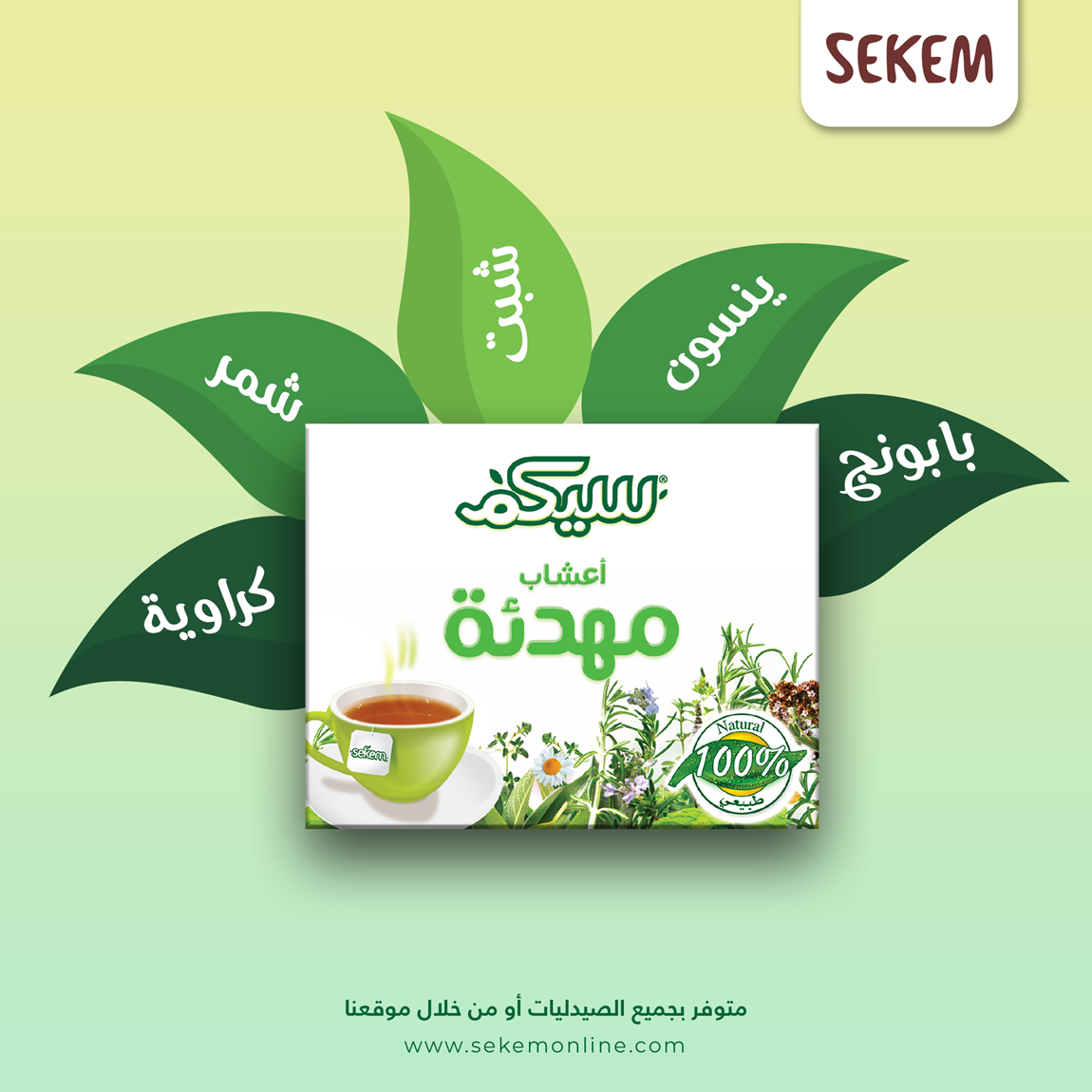 Write a review
Your Name:
Your Review:
Note: HTML is not translated!
Rating:
Bad
Good
Enter the code in the box below: