VILLA BORGHINI ANAGEN PLUS SOLUZIONE FOR HAIR CARE 150 ML
Price:

689EGP
Ex Tax: 689EGP
Example
Returns
You can return the product within 14 days of purchase.
Returns
You can return the product within 14 days of purchase. VILLA BORGHINI ANAGEN PLUS SOLUZIONE FOR HAIR CARE 150 ML
CURE OF HAIR LOSS
in Androgenetic Alopecia, also with dystrophic hair, dandruff, seborrhea and scalp itching
ANAGEN-PLUS® SOLUTION 200 ML
Anagen-Plus® Solution is an integral and essential part of the treatment for the hair loss.
It owes its clinical success to the combined action of specific active ingredients in highly functional dosage, which ensures a clinical certified effectiveness of 88% comparing scientific before/after instrumental data in androgenetic alopecia cases.
The combined use with Anagen-Plus® Shampoo, effectively completes the Anagen-Plus® Treatment's action.
Not greasy and does not weight down hair.
USE
Apply daily 5 ml of Anagen-Plus® Solution on the scalp with the special dropper, even in the days when you don't wash your hair. Distribute the product across the scalp and not only where the hair loss problem is visible. Do not rinse the Solution, it is recommended to wait about 2 minutes before blow drying.
If applied on dry hair, the Solution is not greasy and doesn't weigh the hair down.
It dries quickly and does not leave residues.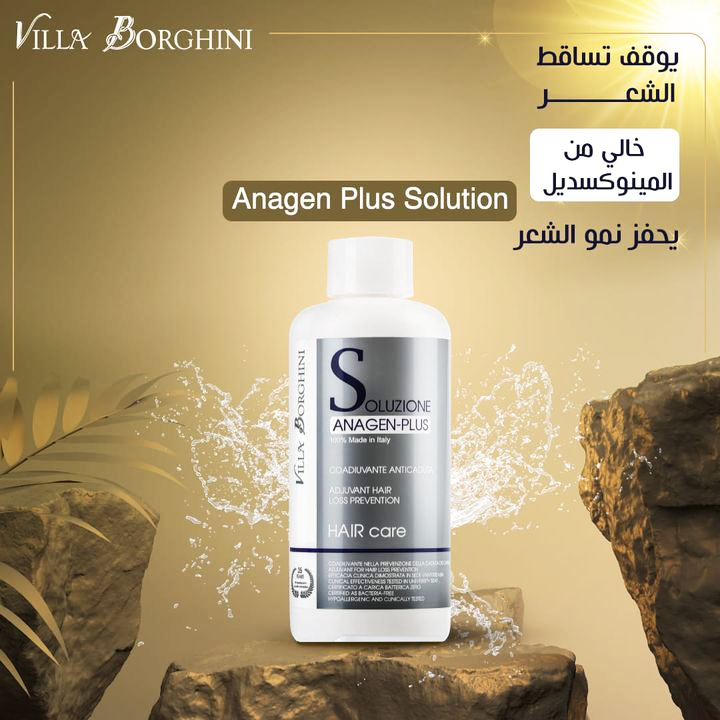 Write a review
Your Name:
Your Review:
Note: HTML is not translated!
Rating:
Bad
Good
Enter the code in the box below: